TheatRhythm Final Bar Line (Brand New)
Find Similar Posts
Report
S$61.00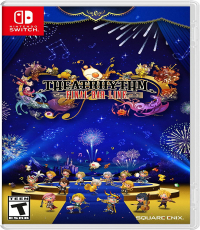 Description
Meetup at Tampines West MRT
Release Date: February 16, 2023
A rhythm action game packed with 385 carefully selected music tracks from across the whole FINAL FANTASY series.
The Music of FINAL FANTASY Comes Together Here
Includes popular tracks from a total of 46 different games, featuring the latest music from FFI through to FFXV in the main series, as well as remakes, spin-offs, and various different soundtrack CDs.
Relive the thrilling battles and soaring emotions alongside beautiful music and video.
Contact Seller
Meetup Area
North
South
East
West
Central
North-East
North-West
Back