The Legend Of Zelda Link's Awakening With STEELBOOK
Find Similar Posts
Report
S$55.00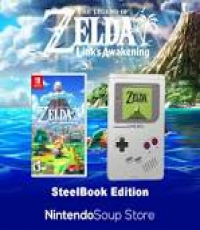 Description
Meet at amk mrt station only on weekdays 1pm to 2pm or 6.45pm.. Can contact me via what'sapp...
Unable to upload my own pic of the game, can always send pic via what'sapp of both cover and & steelbook if u want to checkout the condition 1st...
Payment via cash only...
Thank you
Contact Seller
Item is sold.
Back