PSN Account
Find Similar Posts
Report
S$800.00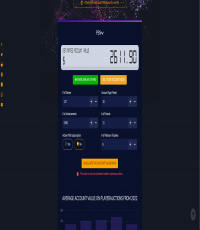 Description
Selling my beloved 10 years-ish account with 135 Games mostly is PS4 games and 2 PS5 games.
Will highlight the best games I have but there's many more.
PS5
Devil May Cry 5
Final Fantasy 7 Remake
PS4
Borderlands 3
Final Fantasy 7 Remake
Persona Royal 5
Star Wars Jedi: Fallen Order
Resident Evil 2
Red Dead Redemption 2
Sekiro Shadows Die Twice
Dark Souls 2: Scholar of the First Sin
Kingdom Hearts 3
All DMC Games
Bioshock Collection
Contact Seller
Alert!
This seller is not our
official shop partner
. Please exercise caution and do not transfer money to the seller until you see the goods. Suggest to the seller to do cash on delivery.
Meetup Area
North
South
East
West
Central
North-East
North-West
Back