PS4 FIFA 19 Bundle with extra controller
Find Similar Posts
Report
S$380.00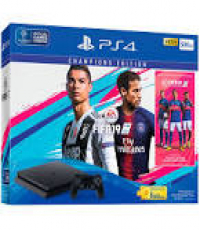 Description
Selling away my PS4 Slim. Bought it as FIFA 19 Bundle. Selling it away as i have to focus on my studies more. I bought a extra controller with it so i am selling together with it. I bought the bundle for $499 and a extra controller in camo for $79.90. I have from the box till the cables in perfect 10/10 condition. I maintained the PS4 well and there 0 problems i encountered in the 1 year ownership of owning it. I will also include the FIFA 19 Champions Edition the console came with. Price is negotiable.
Contact Seller
Alert!
This seller is not our
official shop partner
. Please exercise caution and do not transfer money to the seller until you see the goods. Suggest to the seller to do cash on delivery.
Back