Ps4 Account
Find Similar Posts
Report
S$2500.00
[Negotiable]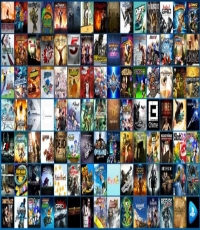 Description
1) Warframe
MR19. Have all warframes except for Nekros Prime and have almost all weapons including primes and also mods. Around 2000 - 3000+ platinum left.
2) Uncharted 4
Completed campaign.
Unlocked most weapons, items on multiplayer.
3) Final Fantasy XV
Completed with Platinum Trophy and all characters at level 99
4) Titanfall 2
Completed campaign and unlock all weapons and items on multiplayer.
PS There are more but i cannot type since there is a word limit. CONTACT ME FOR MORE INFO. :)
Contact Seller
Meetup Area
North
South
East
West
Central
North-East
North-West
Back