Mortal Kombat vs. DC Universe
Find Similar Posts
Report
S$10.00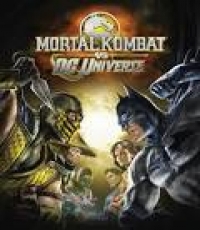 Description
MK VS DC for sale. At least a lesser violent game for Mortal Kombat series which I think is good unlike the rest which I think it will make players sick with violence.
Contact Seller
Meetup Area
West
North-West

You somehow remind me of the person who wanted to buy this game on Carousell for asking the exact same time slot.
Hi do you still have this game?
Back