XboxOne S 1Tb with GoPro Hero 4 silver with accessories (Open Trade for PS4 Pro) (#GoPro #Gaming)
Find Similar Posts
Report
S$450.00
[Negotiable]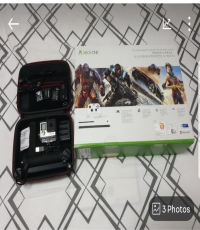 Description
Best Deal!!
Xbox One S 1TB with 3 Games including GoPro Hero 4 Silver with complete accessories.
Contact Seller
Alert!
This seller is not our
official shop partner
. Please exercise caution and do not transfer money to the seller until you see the goods. Suggest to the seller to do cash on delivery.
Back