Super Robot Wars T
Find Similar Posts
Report
S$80.00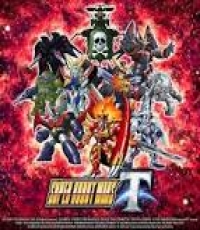 Description
Any game offer / price negotiation / low baller / meeting of other location unless other wise stated will not be entertain.
Prefer meeting point: Paya Lebar Station (Weekdays around 6PM) / Fernvale Station (Weekends). Discount of $10 if collection from my block at Fernvale.
You can message or WhatsApp me at Ninety - Forty - Sixty - Thirty.
Contact Seller
Item is sold.
Back