Nintendo Switch Console Rare Mod Set
Find Similar Posts
Report
S$620.00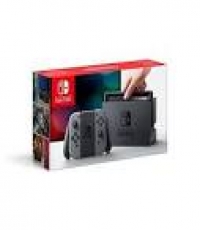 Description
Neon Color bought on 24 Aug 18 with 11 months of Maxsoft warranty left. Only used to play Zelda. Rare set that can be used with SX OS.
Comes with the following:
1) Full package with tempered glass applied.
2) SX OS
3) 128gb Sandisk MicroSD loaded with games
4) Original Receipt will be provided.
5) Additional thumbgrip
If you don't know what's SX OS, you can refer to the below link.
https://sx.xecuter.com
Contact Seller
Item is sold.
Back