Super Bomberman R Shiny Edition (Brand New)
Find Similar Posts
Report
S$55.00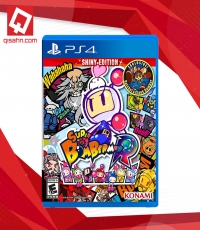 Description
Buying and selling all pre-owned consoles or games.
Full buylist @ http://qisahn.com/buyback
High buy in prices for any platform and titles.
Buy Preowned games from us and get 7 days warranty (provided there is no scratches on disc when the game is returned)
Meet up strictly at Qisahn.com @ 545 Orchard Road #05-11 for trades in.
For online purchases, you can head to our website at www.qisahn.com
Contact Seller
Meetup Area
North
South
East
West
Central
North-East
North-West
Back