Xbox one kinect
Find Similar Posts
Report
S$410.00
[Negotiable]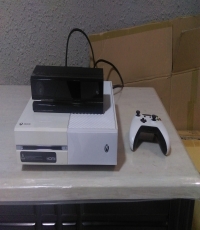 Description
Selling away my white xbox one with kinect. Comes with 12 games(4 downloaded):
-Destiny
-Mad Max ripper edition
-Fifa 16
-Forza Motorsport 6
-F1 2015
-Minecraft
-Just Dance 2015
-Zumba Fitness
-Halo masterchief edition
-Dance Central spotlight
-Mortal Kombat X
-Need for speed rivals
Trying to quickly clear it. Reason for selling: not playing it anymore.
Good condition. No problems experienced. Welcomed to come over to my place and try it out before purchasing.
Back