Neo Geo X Gold
Find Similar Posts
Report
S$400.00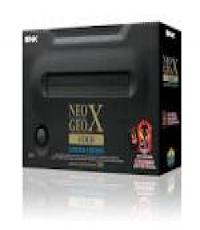 Description
NEOGEO X Handheld Sytem with NEOGEO X Game Card slot
NEOGEO X Docking Station,
NEOGEO X Arcade Stick.
TV outputs are either via HDMI or RCA (AV).
Ninja Master (For Pre Orders Only) The exact release date is 6th December.
The NEOGEO X has a 4.3 inch LCD screen,
An expandable game card slot,
Stereo speakers and a headphone port.
It is also pre-loaded games with twenty Classic NEOGEO games:
+ $50 for additional controller
+ $50 for additional game card (hacked)
Deal Outram Park weekdays or Woodlands weekdays
Contact Seller
Item is sold.
Back