Xbox One S console 500GB (Xbox one)
Find Similar Posts
Report
S$380.00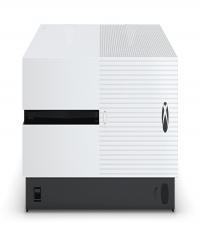 Description
Used mainly only for FIFA 17, not heavily used. Definitely in perfect condition, because I took great care of it, even got a cover to prevent dust from entering the console when not in use.
Games included:
FIFA 17 Deluxe (Disc, bought for $75)
Forza Horizon 3 Deluxe (Digital, installed, bought for $90)
*Throwing in a Brand New Xbox One controller (Black) as I am keeping the xbox one s controller for personal use. Great bargain for this whole set.
Contact Seller
Alert!
This seller is not our
official shop partner
. Please exercise caution and do not transfer money to the seller until you see the goods. Suggest to the seller to do cash on delivery.
Back